3+1 Reasons for Christmas Holidays in Ioannina
The celebrations of Christmas is coming, and surely most of us would like to have the opportunity of vacation and travel, to see new places and get away from routine. Unfortunately, the economic conditions prevent of having our dream holidays. Anesis Hotel Rooms in Ioannina can actually make these holidays true, as it offers very affordable accomodation during Christmas time. Located in Perama of Ioannina, just two kilometers away from the city center, in a quiet and green environment. Your staying will be very comfortable at at our fully decorated rooms, with amazing views of Lake Pamvotis and the hospitality of the owners will enchant you.
Enchanting Landscapes & Perama Cave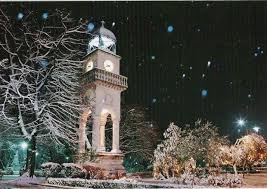 Christmas in Ioannina are enchanting and ideal for family holidays, romantic holidays for couples and a large group of people. Season characteristics such as low temperatures, fog, will make the city awith lights more beautiful and snow on mountain will make you think you are in a Northern European city and not in Greece.
Anesis in Christmas will be your starting point for the tour of the city and the wider region. Definitely will start from the cave of Perama located just 200 meters from the hotel. Once you are in space and facing the stalagmites and stalactites you will be enchanted by the wonders that nature can create.
The castle of Ioannina

Wax museum Pavlos Vrellis

the Island in Lake Pamvotis
Metsovo and Anilio with the ski resorts will fulfill the desire of those who love skiing. And the rest but will not stay disappointed as the natural beauty and good food will reward you. Also Zagorohoria and Tzoumerka, are places of special wild beauty are worth visiting. For those of you who want economical holiday and visit a place that combines all the above choose to stay in Ioannina in Anesis Hotel Rooms.